Echovate Onboarding
Let's do this! We're so excited about you've chosen to partner with Echovate and drive your team to more successful outcomes. Our onboarding process is simple, and of course, we'll be there every step of the way.

Here's what you can expect over the next few days as we get started together.
DISCOVERY CALL
We'll schedule 30 minutes to make sure you have all the tools you need for an amazing launch. Together we'll discuss your goals, define what success looks like, and establish who the stakeholders are within your organization.
Additionally, we'll ask you what upcoming roles you'll be hiring for and if there are any strategies we can implement now to make sure your data is organized for the future.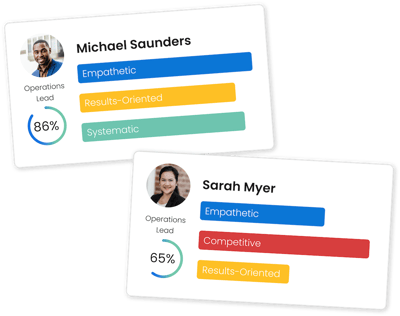 ACCOUNT SETUP
This part is on us! We'll take into account everything you discussed with us and set you up with the very best version of Echovate for your team.
We'll cover the basics to brand your account, but we'll also set up specific job openings, create any custom groups you need, and add the appropriate admins. Additionally, we can upload any Echovate benchmarks that have been built with our proprietary science to improve your screening process.
START TO TEST DRIVE
Before you launch Echovate with your applicants, we encourage everyone to have a handful of their internal team members create an Echovate profile!
This gives your team the opportunity to fully understand the applicant experience, view the types of questions we ask, and it's fun to look at your results together during our upcoming Launch Call.
Looking for a way to introduce Echovate to your team? Check out our suggested email template.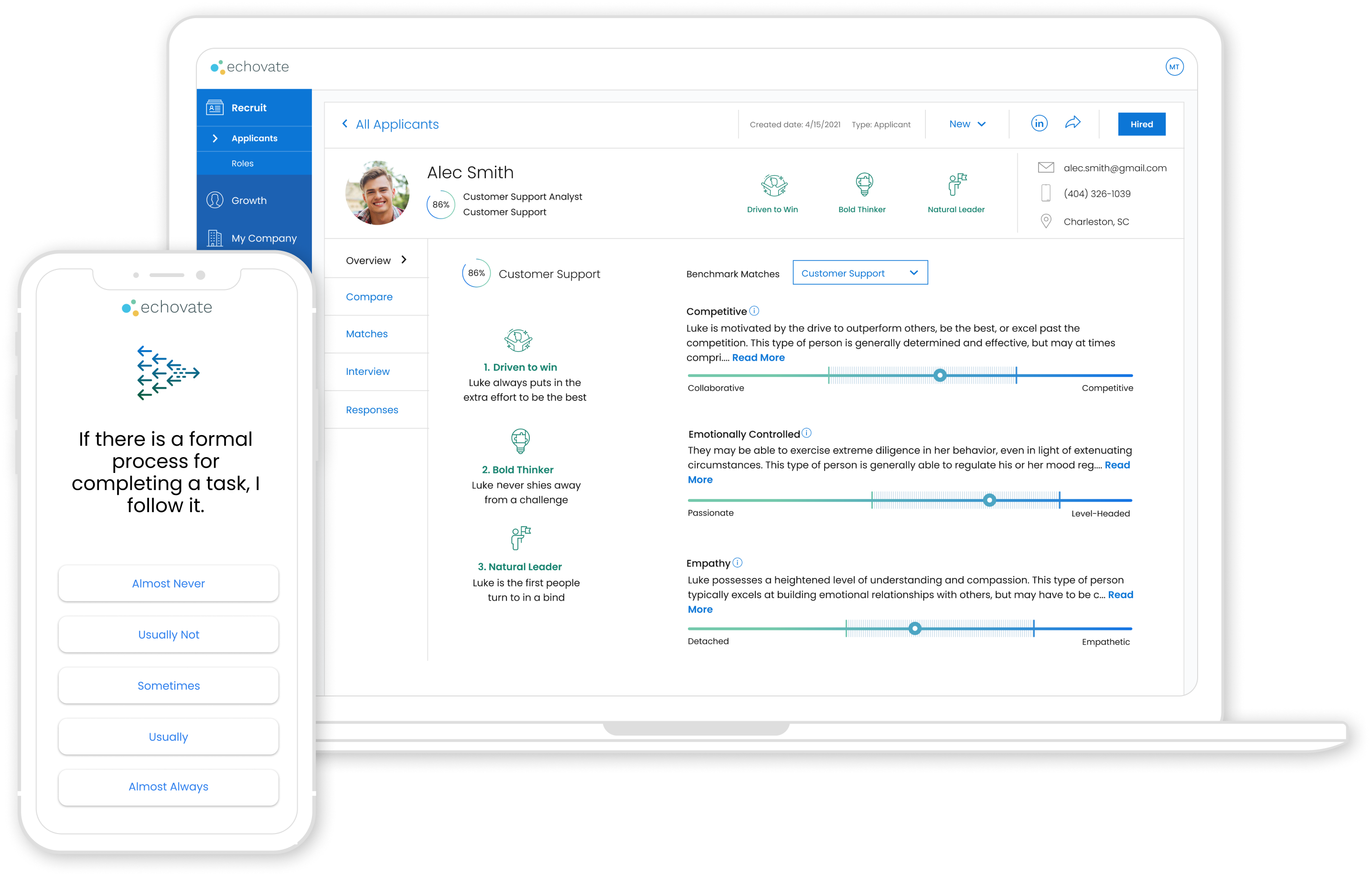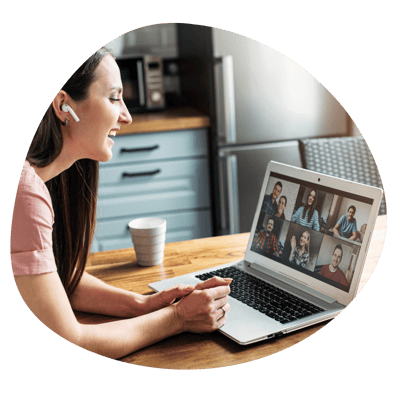 LAUNCH CALL
After you've collected a few profiles from your team, we'll jump on a Zoom to take a few minutes and walk through your account.
This will be your opportunity to ask questions and make sure you fully understand how to interpret an Echovate profile and scores. Also, if you need to change any configurations to your Echovate account, we will walk through it together so you know how to make adjustments in the future.
INVITE APPLICANTS
You are officially ready to roll! Grab your applicant link and start inviting your applicants to create Echovate profiles. As they complete their profile, they will automatically be scored and appear in your Echovate dashboard.
If you are looking for ways to introduce Echovate to your applicants, feel free to start with one of our suggested email templates.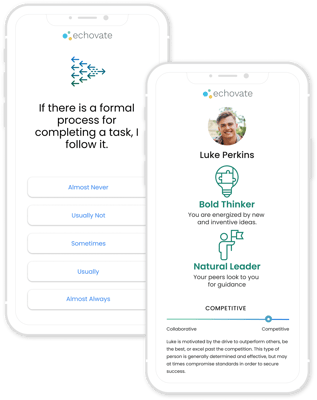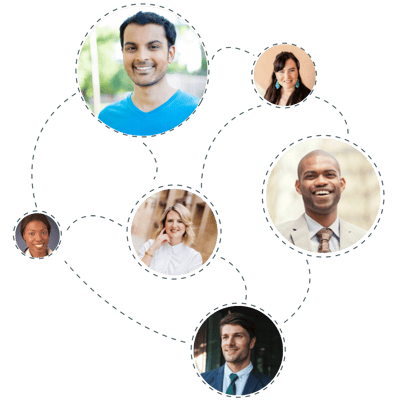 DO MORE WITH YOUR DATA
Once the profiles start rolling in, the real fun begins! In addition to screening applicants, you can use Echovate data to create custom benchmarks, find trends in performance data, and build better teams.
Our clients use Echovate data in a multitude of ways. Oh, and did we mention we have a team of PhDs ready to support you and help you run analyses? Yup, as we said, we're here to help every step of the way!